The Secret Signing - Ben Stokes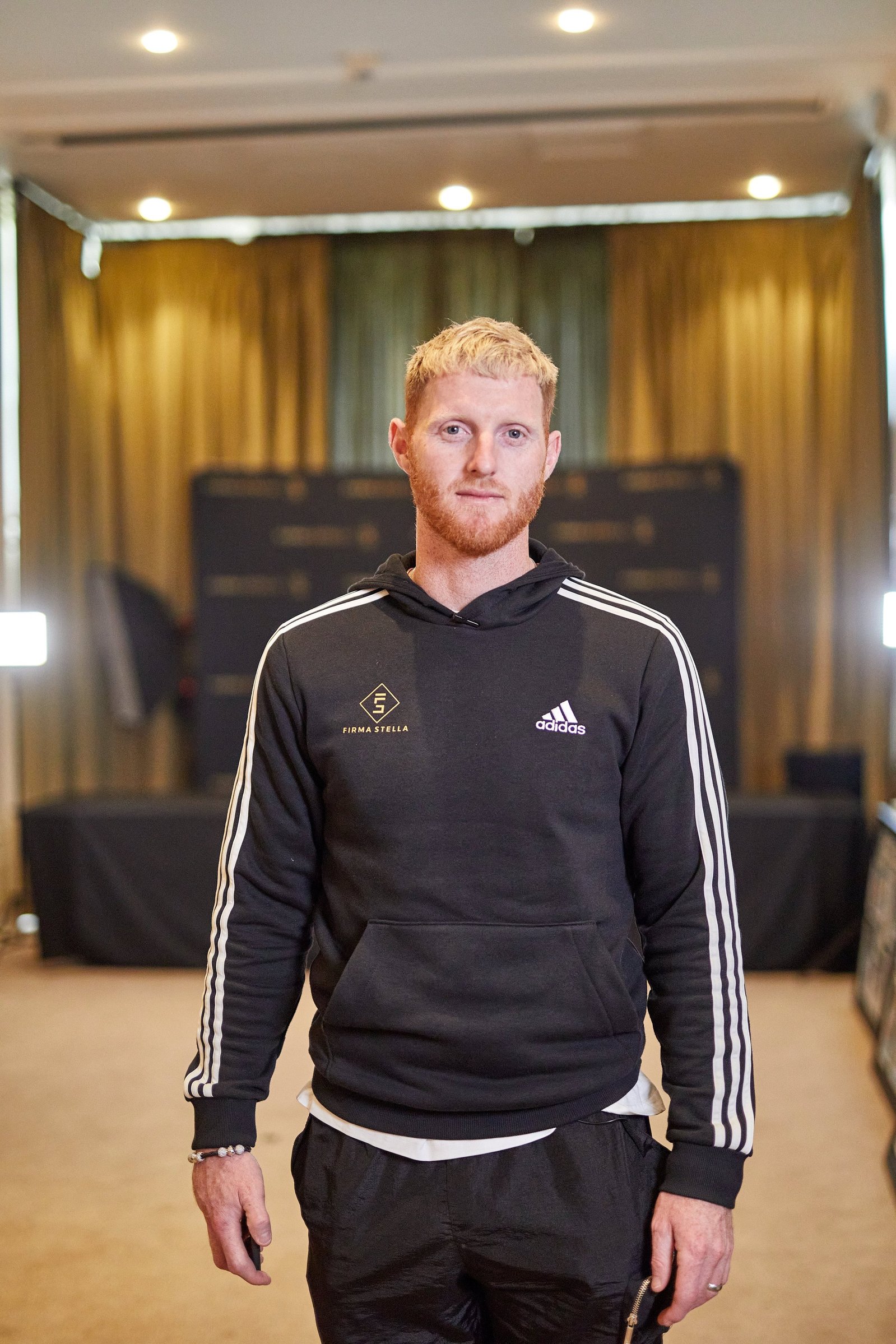 In the current world of the many different platforms and different opportunities for people to contact me, I often get contacted in different ways, whether that's on social media platforms, via email or my website or on the phone. I don't so much get letters and carrier pigeons these days but it's still always interesting where things come through from. So a couple of months ago, I got a message on Instagram which isn't a platform I often get requests from clients from. Clients tend to look at my Instagram just to check that I'm busy with work and that sort of stuff and then they come back via my website. Well, this enquiry came in from a company down in Birmingham regarding a sportsman signing sports equipment and being part of an official signed merchandise contract. So, straight away I asked all my normal questions about the shoot and I got as much information that they could give me at the time and I was obviously very intrigued.
So I happened to be free on that day. We got things booked in and it wasn't until a couple of days before, that I was finally able to get the information of who this secret celebrity sportsman was that I was going to be shooting and capture the image of. And as you can see by the photos below and I'm sure you've seen some of my links on social media before, it was England international cricketing legend, Ben Stokes. So, Firma Stella are the UK leaders in signed memorabilia, having thousands and thousands of signed items on their website from people all over the world in so many different sports. It was fantastic to be able to be a part of this addition to officially signing Ben Stokes to the team and to be there on the day with Peter and the Firma Stella team, to take part and capture these signings and capture these documents.
It was, as you can understand, it was a very frantic few hours. There were cricket bats all on one side of the room and shirts all down the other side of the room. And Ben was fantastic on the day, to sign all of these fantastic items with so much history. Some of these were match-worn pieces of memorabilia and that's the next level up from just an England cricket shirt that you can buy off the shelf. So for me, it was absolutely fantastic to be part of, it adds another England international cricketer onto my shoot list, which as you know, Mr. Phil Mustard, England international legend, is around another blog and on the front page of the website as well. And it's just great to be part of this level of the sport.
As a cricketer in my very younger days, my cricketing heroes were more the Bothams and sort of the start of Freddie Flintoff. Nowadays, Ben Stokes very much epitomises the dream of young cricketers all over the world and to see him playing for England and obviously in the IPL, it's a fantastic experience. So, to be there with Liam Wilson Films, it was just great working together again. Liam's a fantastic videographer and has worked previously with Ben Stokes so that banter and that camaraderie between us all was absolutely fantastic and great to be a part of.
There's a link below to Firma Stella's website with just some of the items on there. If you really are a big Ben Stokes fan, there's some fantastic memorabilia on there. But if you're a sports fan in general, go and have a look. I mean I personally have a range of signed things from golf to footballers to various other things and they really do bring back memories and take you back to some of those things you saw on the TV or you were there in person. So, always a fantastic gift and always a fantastic thing to have on the wall in the office. I have two signed things on my wall at the moment, one being me and Gazza, the infamous Paul Gascoigne, who I met when I shot him in Wakefield many, many years ago and I had a good chat about him fishing at Prudhoe which brings back memories straight away, him and Jimmy in the back of the thing, was just absolutely fantastic, so that brings back memories every time and that's up on my wall.
And ironically, non-sportsman, my other signed one in my office is Steven Seagal. Yes, the legend, the fast hands himself, Steven Seagal, who I met while he was playing blues guitar on a UK tour many years ago. And again, it's not the physical thing that he signed, not the physical photos that I've got of him on stage, it's just that memory of being there with my wife and my very good friend and just the whole experience and the stories over the years of saying, "Yes, I've seen Steven Seagal." It's not always the thing itself or the memory of the event where you've got the thing signed, it's actually the other memories that it brings up over the years that make me chuckle, make me laugh, and when you see him on TV and all that, it's just absolutely fantastic.
So, the link's in the text and have a look and see what jumps out at you. But absolutely fantastic to be a part of this one and fingers crossed there'll be some more sportsmen on our list of blog posts in the coming weeks.