Sidetracked Magazine – The Creator's Tour, Newcastle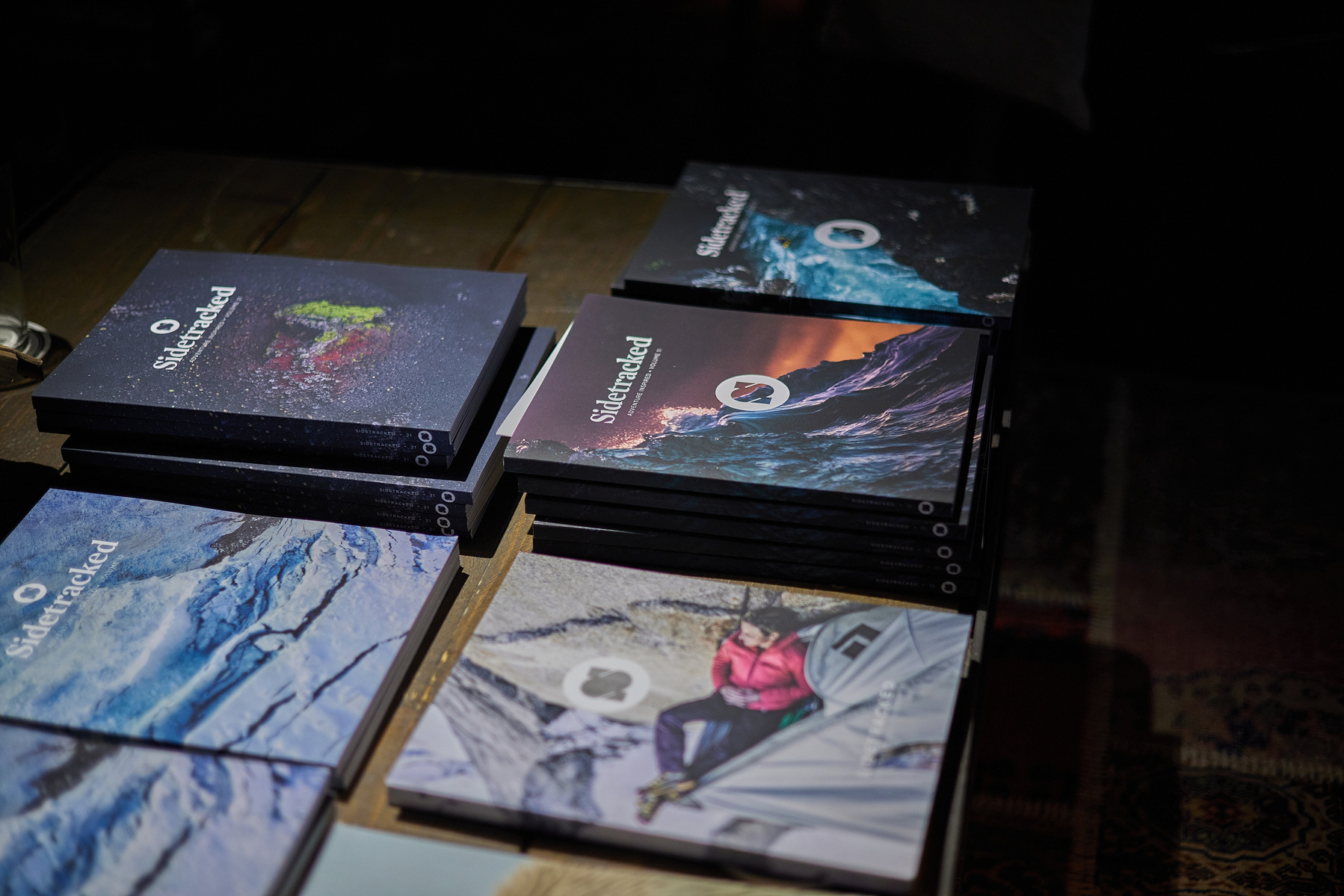 The other week I had the opportunity to be part of something that
I have been aware of for a couple of years now and due to Covid couldn't
happen.
Sidetracked Magazine has been a part of my escapism for
quite a few years now. It's a print magazine
that really captures both the tactile nature of photography along with
fantastic stories and puts it together in this beautifully designed package
that really brings out the best – in my opinion – of the photographs and
features that they cover.
Now there are many magazines out there that cover the world
of adventure and exploration but none of them do it in the way that Sidetracked
Magazine does. Yes, the stories are from
everywhere across the world, covering people with amazing skills and amazing
mindsets to do these fantastic adventures but the way it's presented and the
way it's delivered – the combination of words and photos really does stand out above
the rest.
So the Creators' Tour was mentioned a few years ago by the
owner, John, as a potential to roll out across the UK and as soon as I found
out it was happening I got in touch to say I was eager to attend if it was going
to happen somewhere in the North – not necessarily Newcastle. We had a good chat and we found out a bit
more about John and his business through that process and it was great to hear
how they take submissions and how the whole process works. So when I found out that the tour was
happening and specifically there was one coming to Newcastle – even better to Wylam
Brewery which is a stunning venue – I had to make great plans to be there.
So, I attended with around 60 or 70
people, all with an interest in the outdoors and an interest in that spirit of
adventure that is sometimes lost in our crazy world of social media and work
and life and other such things. I'll be
honest, I didn't expect it to have the profound effect it did on a lot of
people in the room. I kind of guessed it
would have that effect on me because I've followed the magazine for a long time
and followed a lot of the stories but it was just amazing to see and hear the
noises of people when certain videos were played on screen. So basically it was a number of short films from
all over the world – from the highest polo competition in the world in Pakistan
through to some amazing sunrise photography – helping a photographer and his
struggle with mental health through Covid in Edinburgh.
Pair this with in-person talks by Jenny Tough who I've
followed for many years on her solo and group adventures walking across different
continents along with Sal Montgomery who was just an inspiration. We heard her story of how she went from not
getting it at school to all of a sudden finding herself as a kayaker on a summer
camp to now being a world renowned kayaker exploring the wild lost rivers of Bhutan! Her story was amazing and just to hear stories
like this in person rather than on a video or in print did just raise them up
to that next level. Both of these talks
were absolutely fantastic.
Just to be around other people with that interest – as you
all know from my commercial work, my photography is very much business focused
and very much about helping businesses to make a difference on a local
level. I really, really want to push
this more adventurous side of my photography and to get into some places to really
go WOW and experience the place along with a person that really epitomises that
journey and that place.
You'll have seen some of the pictures on my social media – I
have done a shoot with Ash Dykes who is a three time Guiness World Record
holder and it was absolutely fantastic.
This event was
just an eye opener again to what we can plan in for our next shoot, but also what my plans are for shooting long term.
Thank you to Jenny Tough for hosting and obviously a special
thank you to John Summerton, the owner and CEO, director and head honcho of Sidetracked
Magazine. I thanked you on the night
with a handshake and a confused face because I thanked you for the reply back
to my email back when we talked a while ago and I appreciate it was a random
conversation starter but it really did kind of spark something to get me going
down this road and obviously we're not there yet but it's certainly given me a
good grounding for getting my head into things.
Fingers crossed I can chat with John again about
future stuff and really get a bit deep into some projects that could even one
day be featured in the fantastic Sidetracked Magazine.
Are you someone who gets out there in to the wilds and fancies collaborating on a shoot? Lets have a chat!