Northumbria University - Qatari Delegation Shoot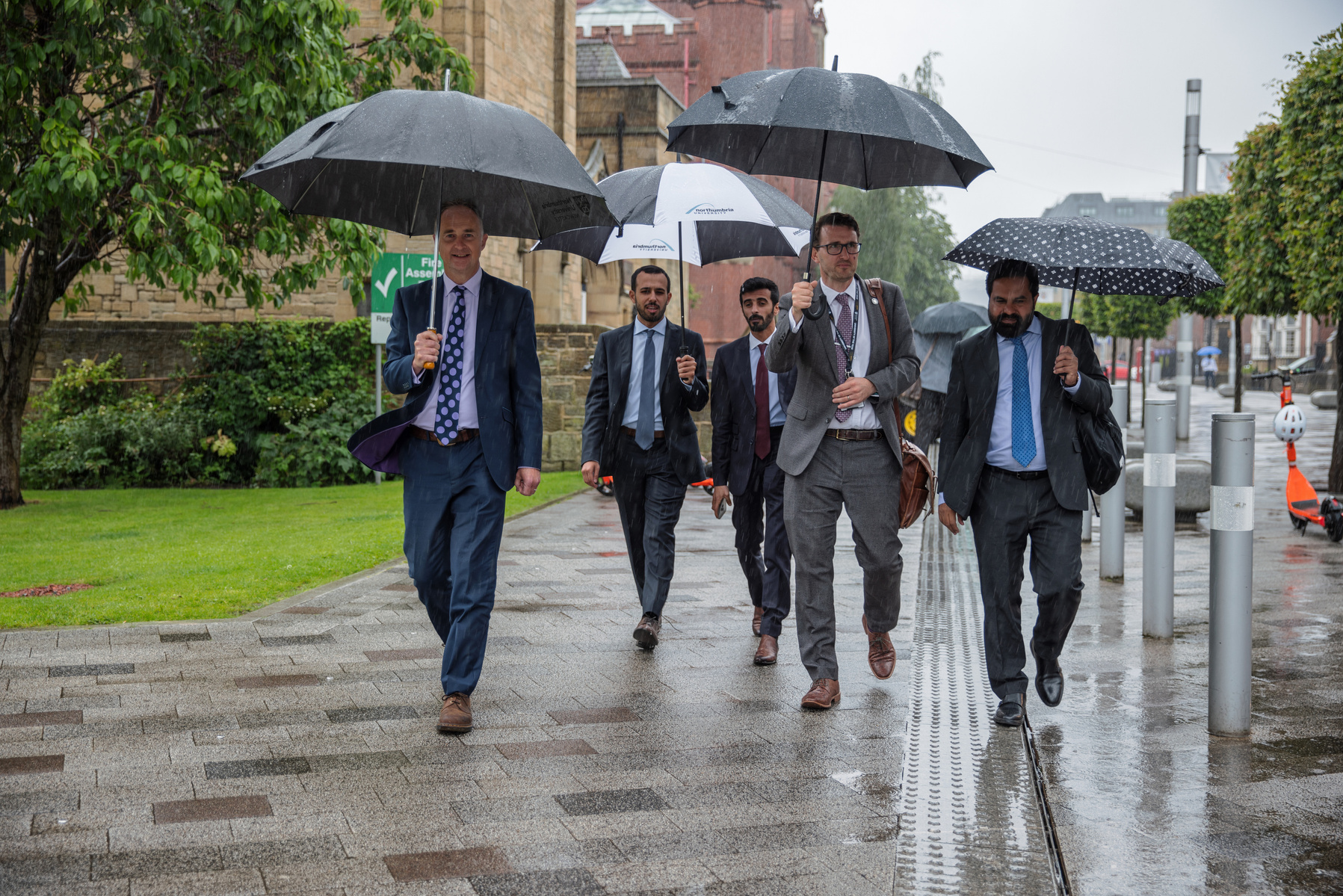 𝗜𝘁'𝘀 𝗯𝗲𝗲𝗻 𝗴𝗿𝗲𝗮𝘁 𝘀𝗵𝗼𝗼𝘁𝗶𝗻𝗴 𝗮𝗴𝗮𝗶𝗻 𝗳𝗼𝗿 𝗡𝗼𝗿𝘁𝗵𝘂𝗺𝗯𝗿𝗶𝗮 𝗨𝗻𝗶𝘃𝗲𝗿𝘀𝗶𝘁𝘆.
I have worked with them quite a few times this last six months and being able to see different elements of their work from the headshots of the engineering department through to this recent shoot with a delegation from the Qatari Embassy - which was showing the links that can be forged and built on by bringing students together and pairing it with the growth of nations. It is a really powerful resource and something that's really good to see.


The pictures that were planned were some formal pictures to show the delegates along with the students, but also it was the relaxed smiles and the interaction between the university staff and the team. Just to promote the goodwill, joint working and positive outcomes from collaboration to benefit students and to push their education in positive ways and give them the best opportunity to be in the right place and have the right skills to really fly.


Sometimes the weather does not always help in these situations and this was a day of "significant rainfall." I have never seen it bouncing off the ground as much for some time and that meant that some of the pictures were a little bit more inside than planned, it would have been great to get some pictures outside in the surroundings of the university but it's not quite the same when there's stair rods coming down and lots of umbrellas hiding faces.


But there were plenty of smiles under those umbrellas so we did get some images as they were walking, (me walking backwards with a camera in my hand getting soaking wet), but sometimes you have to do these things and I am sure it captures the "Welcome to Newcastle" message that the university was putting out to the delegation because they certainly will not be getting weather like that in Doha at the moment that's for sure!


So here is a range of the images and it would be great to work with the university again soon, whether that be headshots or events or some other kind of brand material.