Industrial photography - Glow
LED

Testimonial
For the last four years, I have had the pleasure of working with the Glowled team. Their lighting is used in such a range of locations from expansive warehouses to stables. I have seen the change the lights make with before and after setups, through to producing more detailed images for the products themselves.
This diversity means I have had the opportunity to utilise my skills and specialist equipment to create images that allow Glowled to promote their services in industry-specific publications as well as their own case studies.
Arzhang, the Lead Lighting Consultant, has kindly given me some feedback on our work thus far: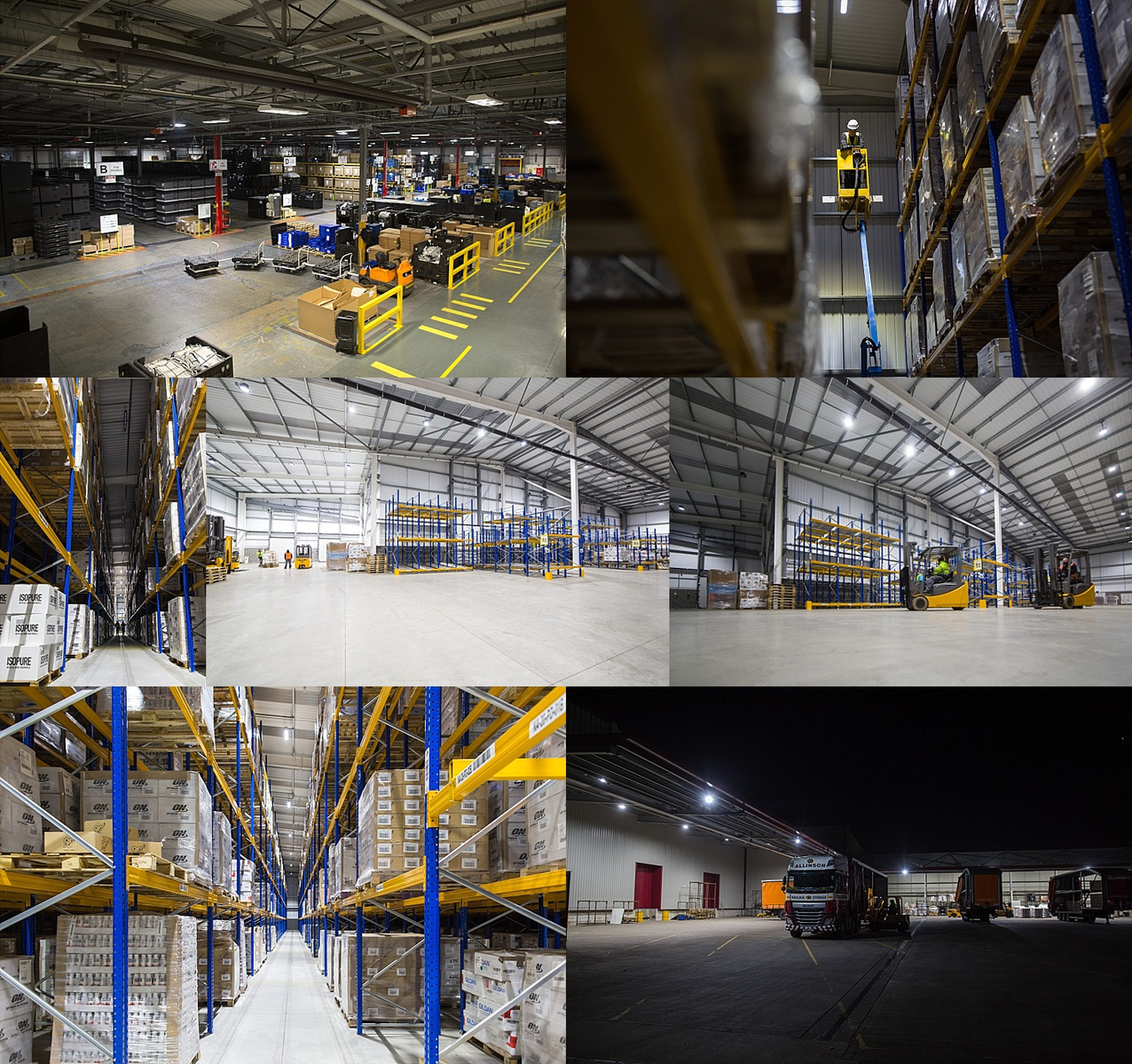 1. How would you describe your experience with Gavin?
Gavin is a great chap to work with, he is always happy to work around our customers, often-challenging time and access arrangements, sometimes working well into the night to make sure we have the images we want.
2. Were your needs and wants established early on, and did
he act on these?
Gavin is very quick to start trying to understand the outcomes you want from photography, and from this, he makes suggestions based on his experience. He is rarely, if ever, wrong or off the mark. Gavin also takes his time to ensure he captures as much as he can in the time available.
3. What do you think of the images produced? Are they high
quality? Are they what you asked for?
All of the images we receive from Gavin are high quality and are always what we've asked for, usually with extra images we haven't requested that he has decided to shoot himself. Gavin has then explained how they can be used in other ways to supplement our marketing activities - and this is an invaluable resource when you're trying to represent your business in the best possible light. No pun intended.
4. How do you think your business has benefited from having professional branding photography?
One of the largest benefits to our lighting upgrades are noticeable increases in both the amount of light and the quality of light. Without professionally shot, high-quality photographs, we would not be able to show potential customers how other businesses have benefited from an LED upgrade with our lighting.
Arzhang Tahmosybayat
abayat@glowled.com
GLOWLED
———————————————————
Hutton Close, Crowther
Washington, Tyne & Wear, UK, NE38 0AH
——————————————————–
Tel: +44 (0)191 4197361 | 07828589153
Fax: +44 (0)191 4155055
Web: glowled.com